1980 Honda CB750F Super Sport
My current project.
Fall 2004
Looked pretty damn ugly when I got it. The guy i got it from down in Rhode Island had nicknamed it Moby.
No kidding.
It does have a set of 39mm 900F forks and, oh, well I guess thats about all it has going for it.
The wheels were previously painted red and there were some "sweet" red graphics on it.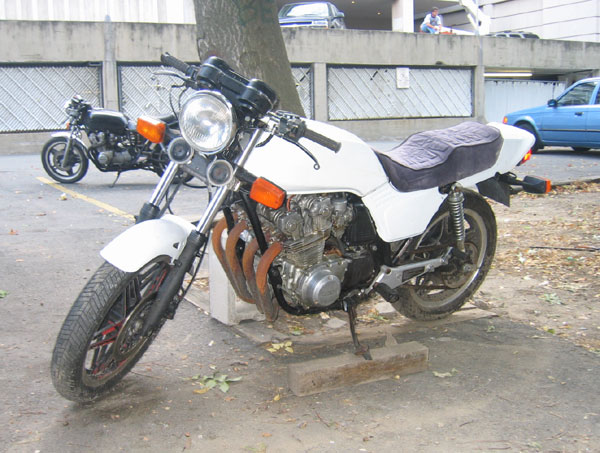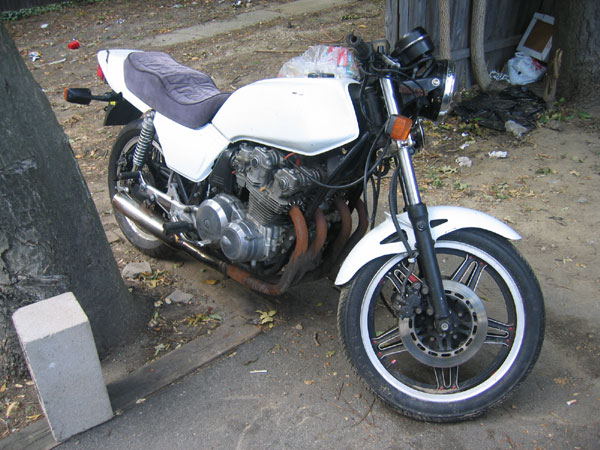 Time to get rid of all the ugly crap and plan a rebuild.
Summer 2005
Okay, so first off I pulled off the huge bulky turn signals and the blocky tail light. I'll be putting on some short stems and fabing a custom taillight. But for now I'll concentrate on the CBR F3 suspension upgrade. While I was waiting for parts to get shipped to me I put on a set of trellis-style rearsets, and painted a few things. Apparently the bike had been white, purple and yellow? Who knows. I also sprayed the faded, purplish velour (or whatever it is) seat with some fabric paint. It doesn't look to bad for now.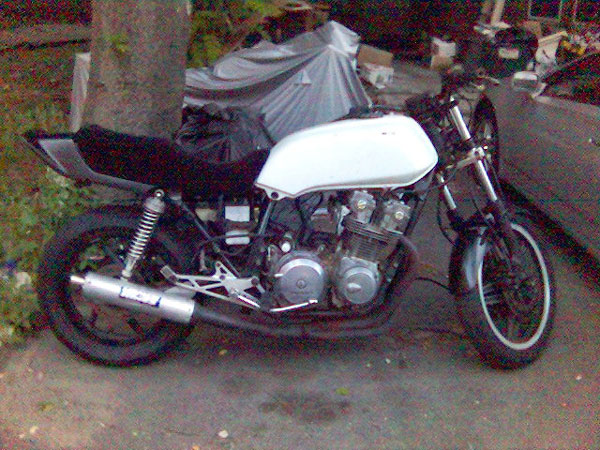 Mocked up the CBR rear wheel, i couldn't wait for the rest of the parts to see how it would look.
Hot damn! Thats a sweet backside! Look at the fat 180 series rear tire!
Its wider than the frame rails and barely fits between those shocks. They'll have to go.
Here it is with the full rear. Sorry for the bad camera phone pictures.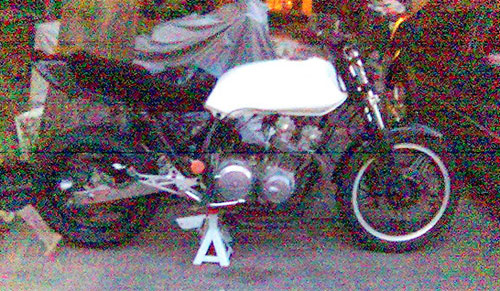 Looks faster already doesn't it?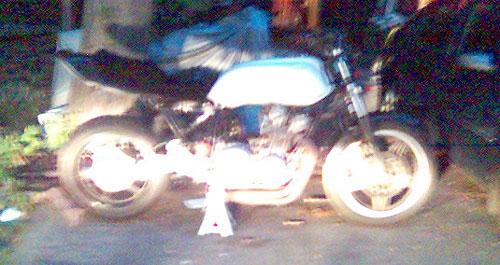 Look, no more side mounted shocks!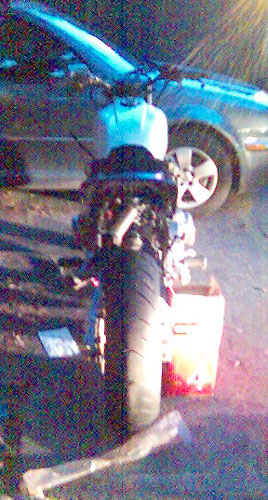 Stripped the frame down so i can pop it into the CRX trunk and take it to weld the frame bracing and brackets required for the mono-shock.
I've designed the brackets so that the upper shock mounting position can be modified with different bolt in plates.
I'll post the solidworks model pictures soon in case you want to replicate.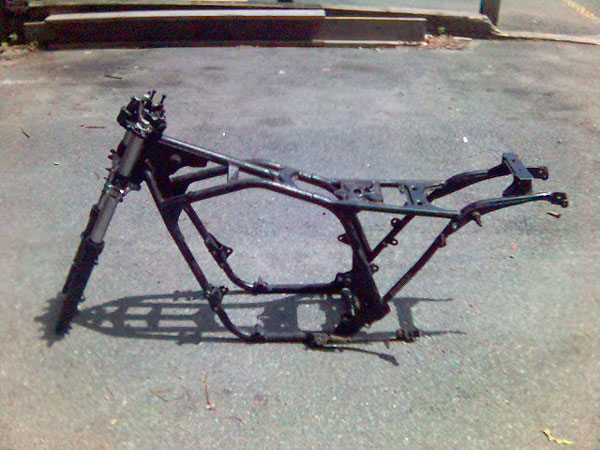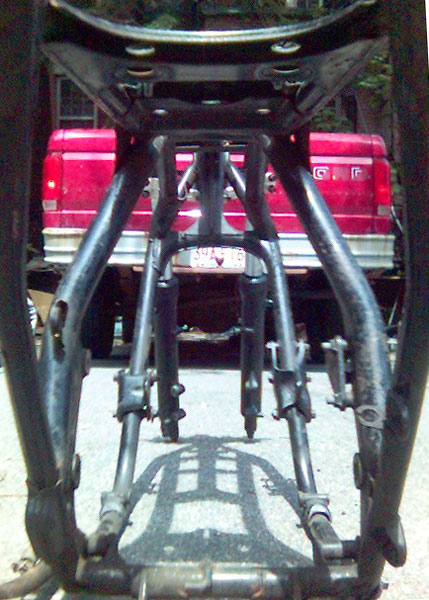 To be continued...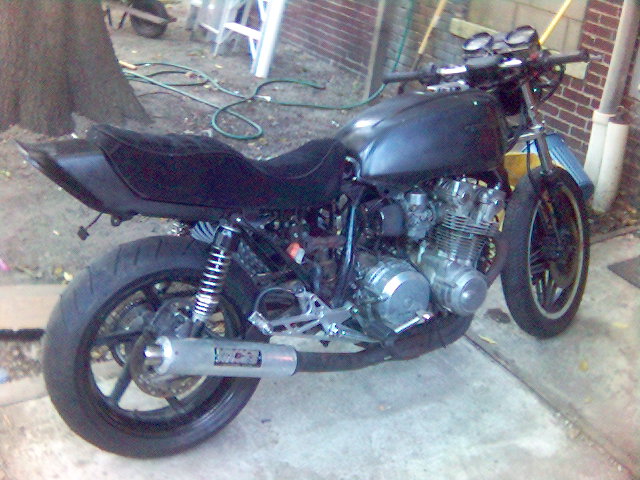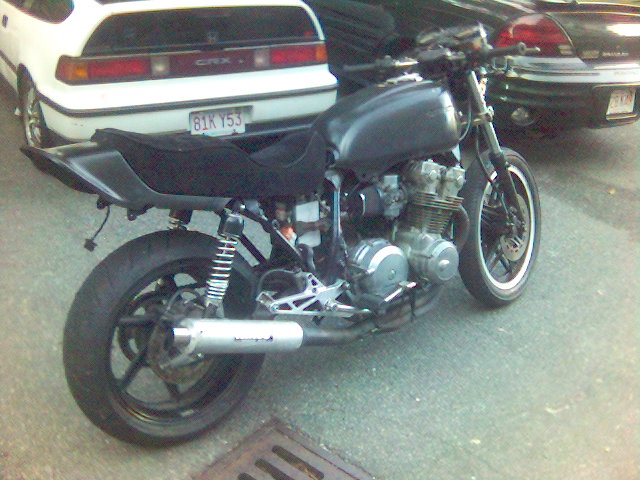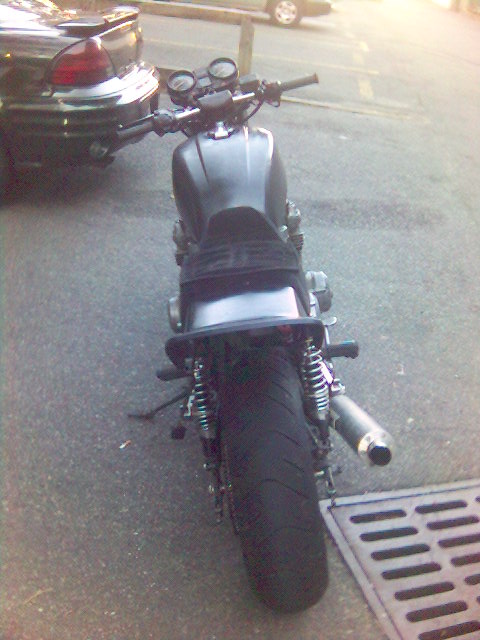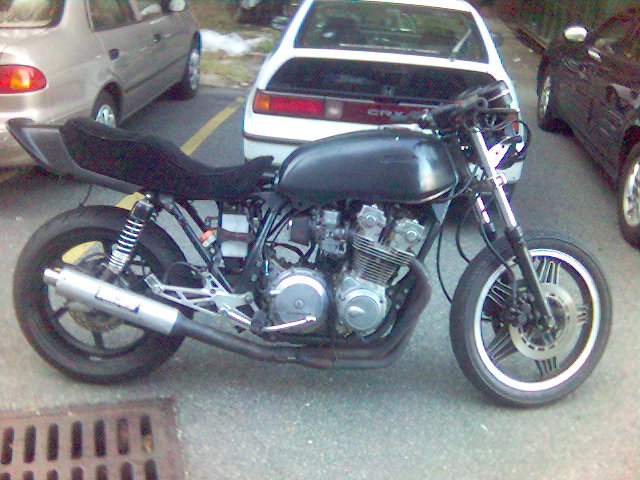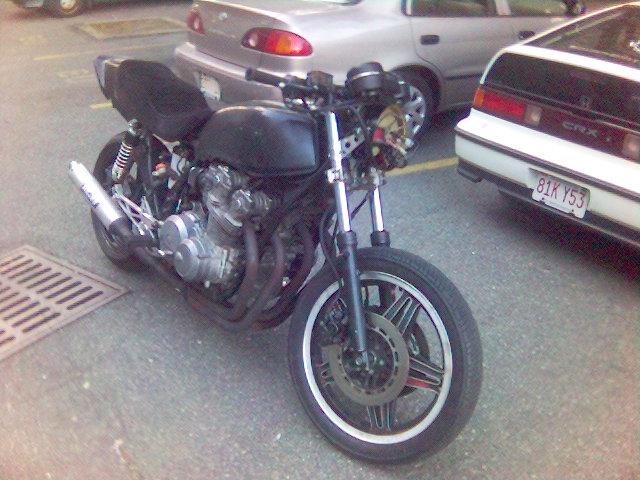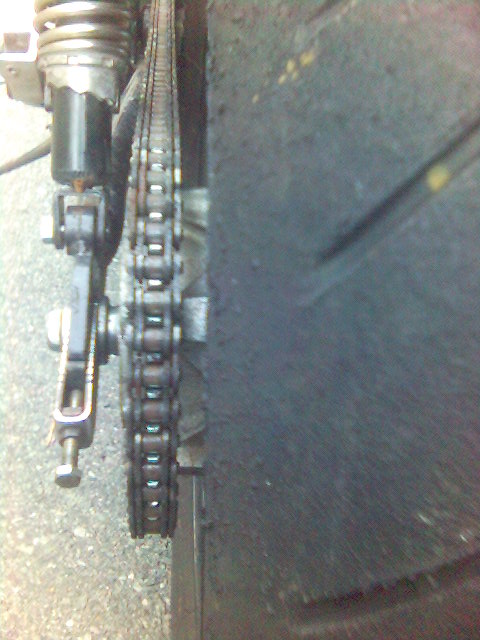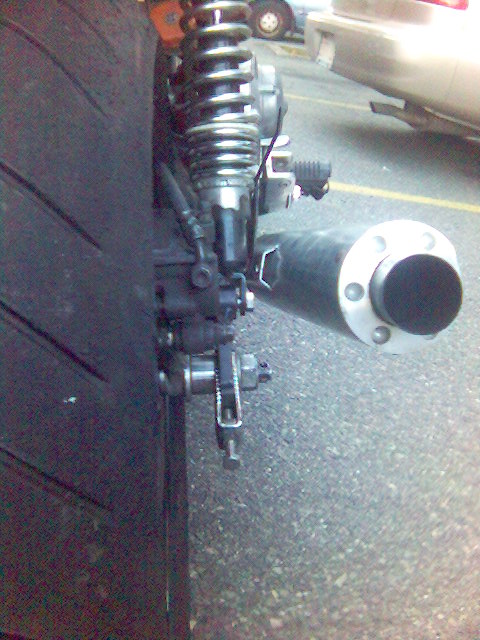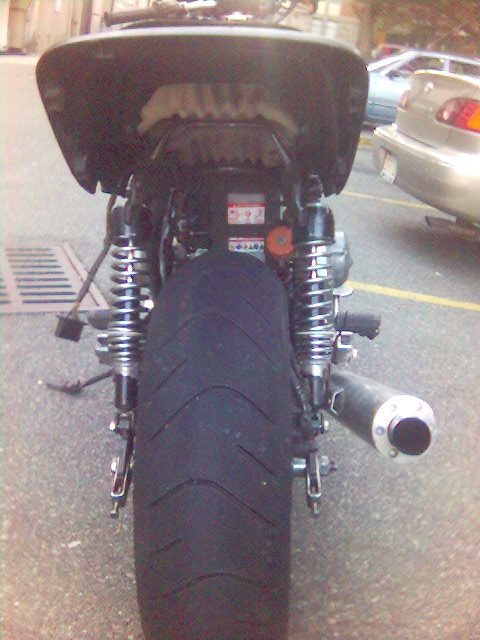 Got rid of the air crossover tube and added some big ol' preload spacers.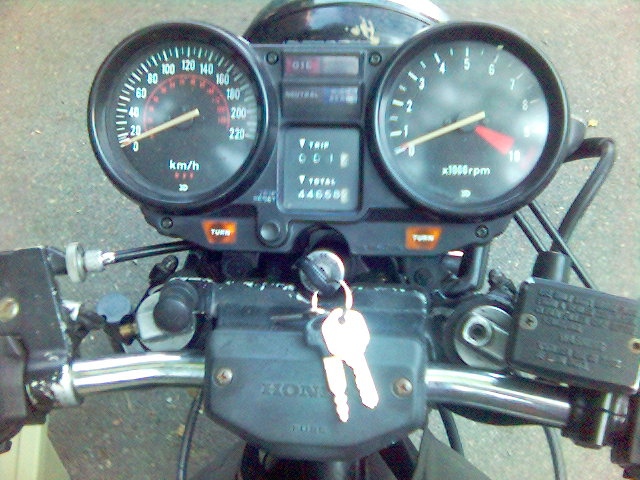 Textures metallic from rattle cans looks good from 6 feet away. Actually, it looks good up close, if only it weren't for my hasty bodywork.
Good enough for now.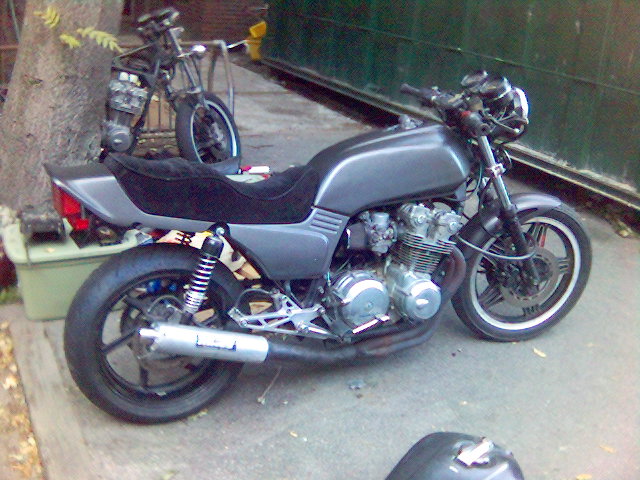 Look at those curves!
I know, I know, the taillight is crooked, but this on eis only temporary. I have one supposedly from an 86 nighthawk 700sc that is slant so it will fit flush with the upswept tail. I think that it will look sweet once Imake an undertail piece for the tail cowl.
Monoshock is in the works. I'm currently analyzing the possibility of making removable members/mounting structures for the upper and lower mounts. I'll also make a battery/electronics box for under the seat. I'm thinking of putting the fuses back there and cutting that whole middle, fuse holder section out, making two handle bar top clamp pieces.