SUBJECT: JASON MARTINEZ
AGE: 22
LOCATION: BOSTON, MASSACHUSETTS
OCCUPATION: MIT STUDENT / TI MECHANICAL DESIGN ENGINEER / UNDERWEAR MODEL
1964 Chevrolet C-10 Pickup
It was a short step, now its a short fleet.
But I still "never wear green."
When I was putting it together. It had a 230ci straight six with 4.11s in the rear, 2 coils cut off of the froint and heated rear springs to give it that little red wagon comfy ride. My dad and I tore it down to the frame and rebuilt it replacing things with parts from our '66 long bed parts truck. Dropped in the rebuilt 350 with a cam and HEI. Used the factory A/C cab and other random parts. I thought it was starting to look pretty badass.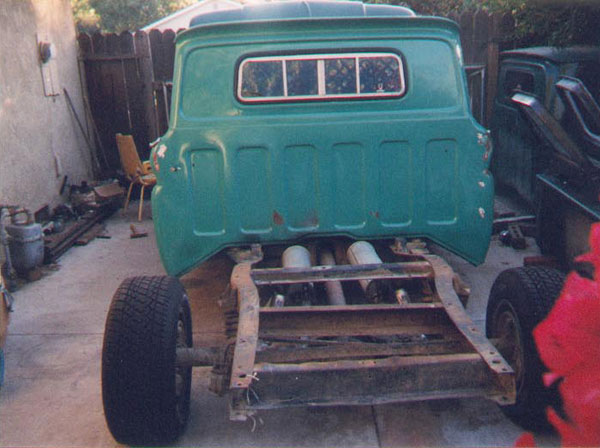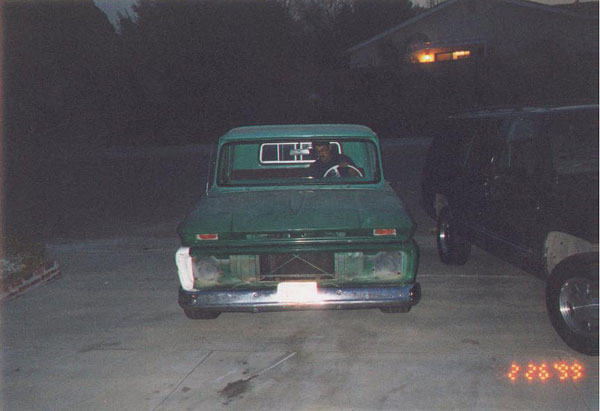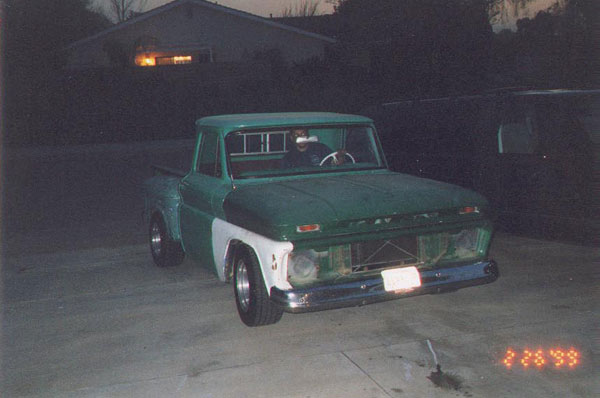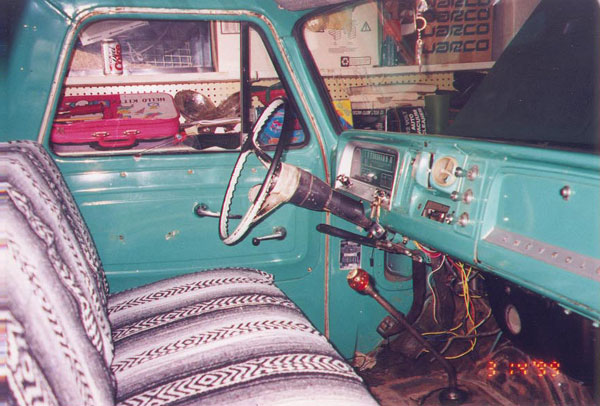 Pics from back in high school with the stepside bed and the slotted mags: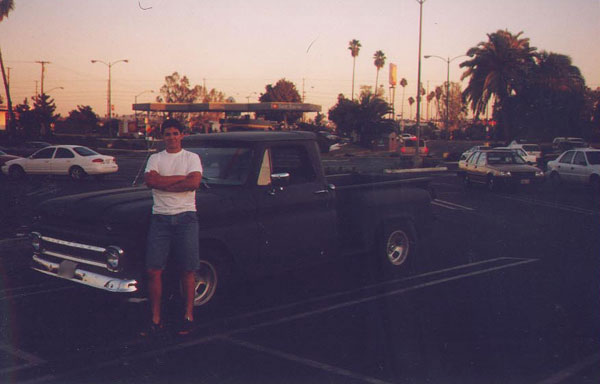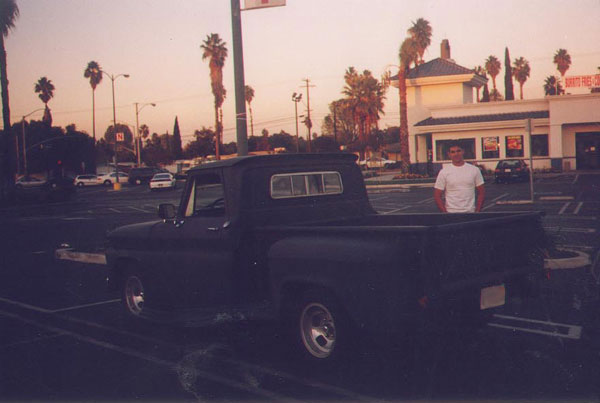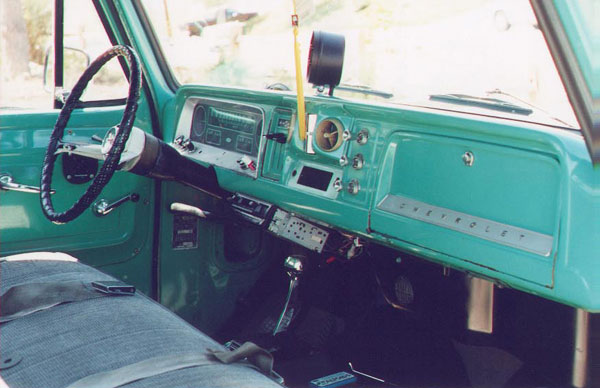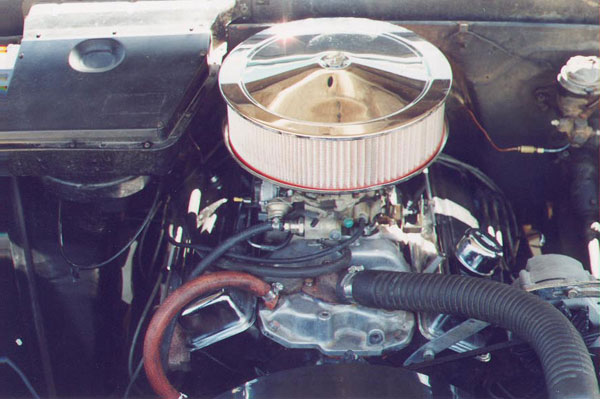 As it is now, its got a short fleet bed on it, one coil cut in front, 4 inch drop springs out back, a 1-1/8" front sway bar from a suburban, peep mirrors, solid rear glass, chrome bumpers, polished the rims... A TH-400 tranny with shift kit and B&M Quicksilver ratcheting shifter took the place of the old NP-420 four-on-the-floor, with 3.73:1 gears in the rear. Its nice for laying down some rubber when I'm back home. Still needs some legitimate body work and a paint job though.
This was at the 2004 Brothers Truck Shop show 'n shine.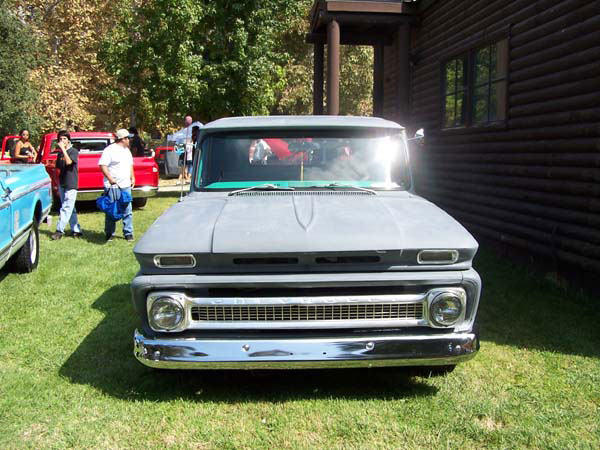 Well, after a long and faithful relationship, I am going to be parting with my first ever pickup. I'll be replacing it with my Dad's 1969 GMC short bed stepside, the truck of my childhood. It is a good project though. Some of the floorpan is rotting, but a good family friend has an a/c cab in good condition just waiting for us. There are two transmissions sitting in the bed, along with an automatic steering column, power steering box and pump, and the front spindles, rotors, calipers, control arms, etc from a 72 C-10. It is going to need an engine though. But with the leftover money from the sale of the 64 I should be able to pick up a motor.
Updates and pictures to come.
Paint me!!!!!!!!!!!